COMPANY DETAILS
KERAMIKA DON
KERAMIKA DON from Kumanovo offers a wide range of products, primarily granite and ceramic tiles, sanitary ware, bathroom furniture, showers, faucets, adhesives and other building materials, decorative stone, facade systems ... Our main commitment is to follow the new trends on the market and offer innovative and quality solutions and products that will fit perfectly into your homes, business premises and tourist facilities. KERAMIKA DON is a responsible partner for all buyers and business partners and we constantly invest in the quality of our offer and in achieving the best ratio between quality and price.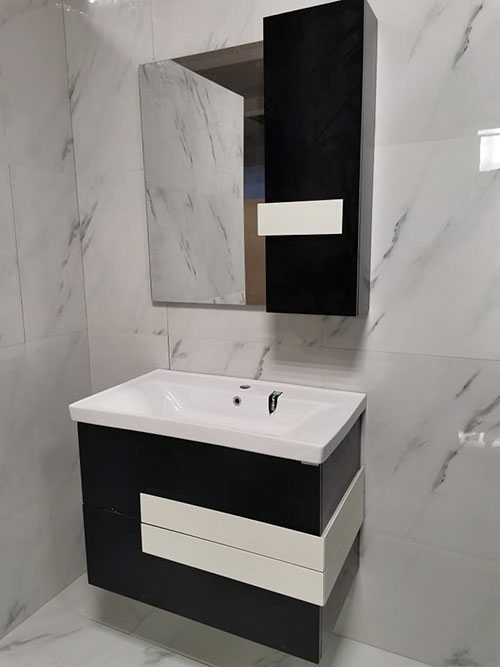 TILES
The range of ceramic and granite tiles is from the factory in Kanjiza, Serbia, with which we have established long-term cooperation and constantly offer their latest models. This palette includes tiles for indoor and outdoor use, for walls and floors, in various designs, colors, and sizes. We also have ceramic and granite tiles from several renowned Spanish manufacturers. These are more exclusive tiles, and from these manufacturers, we can also offer tiles for exterior and interior use, wall or floor, in various sizes, embossed or smooth. Besides the usual tile offer, at our showroom, we also have tiles with nonstandard proportions that are very exclusive and high in gloss.
OFFER
In our showroom, you can find a large offer of bathroom furniture with a wide range of colors. We also offer sanitary ware from well-known manufacturers, as well as a wide range of shower faucets, faucets for sinks, bidets, and kitchens.
In the warehouse of KERAMIKA DON we offer all types of construction adhesives, materials for facade systems from the program of NEOTON, polycolors, high quality, water-resistant mixture for grouting ceramic and glass tiles, as well as tiles of artificial and natural stone on horizontal and vertical surfaces, decorative stone, tools for finishing works in construction, tools for cutting tiles…
The content and graphics solutions developed by the Club Economy team are protected by copyright. Stealing of copyrighted texts and graphics solutions is punishable by law.
CONTACT
Address
Street: St. Gjorche Petrov bb, 1310 Kumanovo
City: Kumanovo
Country: Macedonia