COMPANY DETAILS
REHAU window systems
REHAU program offers solutions for all cases: from systems for standard windows, to the certified windows system for passive houses. Participating in all major international markets, it develops programs that are tailored according to specific country and regional needs.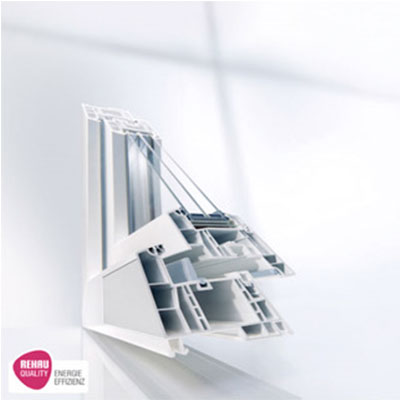 REHAU systems for entrance doors
Front door is like a business card of the house. In order to satisfy this need REHAU offers excellent solutions developed in modern and classic design. Along with REHAU window profile systems it creates a final overall picture of the object.
REHAU systems of blinds
Components and tapes for blinds for old and new buildings.
Within the REHAU system of blinds there are well developed products available to meet the needs of sun protection, prevention of violent entry and coverage. Blinds boxes exceed the needs in the part of energy saving. The blinds shades profiles for windows and doors are not only functional, but also innovative.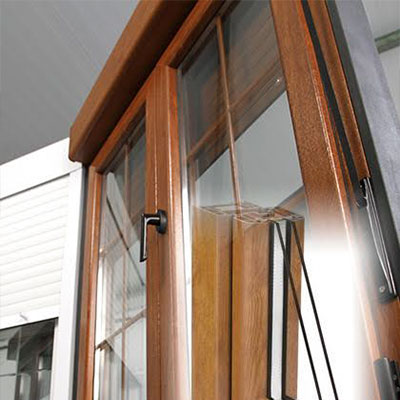 REHAU systems Shutters
Mixture of pleasure and elegant design
Window shutters offer a wide range of utilization opportunities, such as outstanding the house, protection from neighbors' curious views, protection from sun and regulation of the climate in the room. Innovative window shutters from REHAU profiles are optically harmonized with the architecture through its versatile shape and color.
REHAU ventilation systems
Healthy environment
Modern buildings with great roof insulation make the facility to be air-tight. This significantly reduces costs for heating, but insufficient ventilation helps the formation of mold and other pests in the building. REHAU systems for ventilation take care of regular air-flow, healthy room environment and long-term insured property values.
REHAU facade systems
Facade System
In order to be able to perform decorative constructions on large glass surfaces, REHAU systems facades offer an ideal complement to the windows program. The program of REHAU pillars-bars- constructions enables glazing, multistory roof facades, polygonal application, glazing of stairway space or slanting facades. Despite little visible width of 50 mm, facade systems possess prominent feature of maintaining the temperature. Primarily for passive houses REHAU offers a great solution with the façade system REHAU - Polytec 50 PHZ certified for passive houses.
The content and graphics solutions developed by the Club Economy team are protected by copyright. Stealing of copyrighted texts and graphics solutions is punishable by law.
CONTACT
Address
Street: St. Zapaden bulevar 11,
1430 Kavadarci, Macedonia
City: Kavadarci
Country: Macedonia