COMPANY DETAILS
ELEKTRO-SMK
The company ELEKTRO-SMK, Skopje was founded in 2004. Our main activity is wholesale of electro equipment applied in the industry, energetics and installations.
As a wholesale trader, ELEKTRO-SMK deals with import and sales of electronic parts for the needs of the industry in Macedonia and wider. For a longer time we successfully rate on the Macedonian market thus adapting to all the changes in the surroundings. The company is successfully positioned on the targeted market and it is recognized by the industrial and the other clients after its name, the brands we represent and the quality of the products being the first and the basic attribute we feature.
ELEKTRO-SMK is a distributor of two renowned brands – WEIDMÜLLER and EATON (Moeller) in the field of electro-technics for installation equipment, industrial equipment and energetics.
WEIDMÜLLER
WEIDMÜLLER is a leading brand that offers innovative solutions from the field of coupling technics in the electrics, transport, conditioning and processing of energy, signals and data in the industrial surrounding.
See more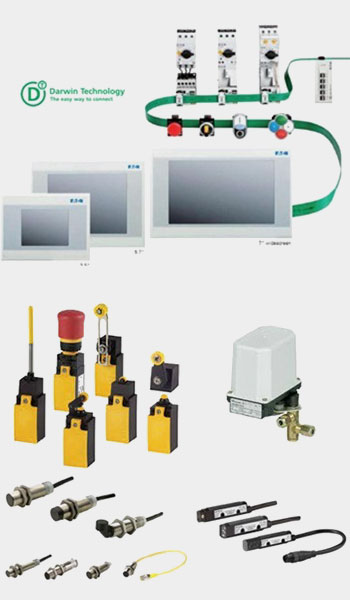 EATON (Moeller)
EATON (Moeller) is a leading brand in the field of coupling technics and automatics in the electrics, industry, production and installation.
See more
The content and graphics solutions developed by the Club Economy team are protected by copyright. Stealing of copyrighted texts and graphics solutions is punishable by law.
CONTACT
Address
Street: St. 3-ta Makedonska brigada bb,
1000 Skopje, Macedonia
City: Skopje
Country: Macedonia